Celtic Hooligans

Country: Scotland

Firm: Celtic Soccer Crew

Stadium: Celtic Park
Celtic and there bitter rivals Rangers share the City of Glasgow in Scotland. There hatred of each other runs deeper than football. Religion divides the two clubs with Celtic being from the Catholic half of the City and Rangers from the Protestant half. Celtic was founded in 1888 by an Irish Catholic priest and over the years it has maintain it's links with the Irish Republic.
Celtic v Rangers
Sectarianism is deep rooted and has often spilt over into full blooded violence, and on some occasions even leading to murder. The hatred between the two clubs goes back to the day they were founded and generation after generation are brought up to hate there bitter rivals. Celtic call Rangers supporters 'huns', which derives from Hanoverian, protestant monarchy from Hanover, Germany who came to the British throne in 1714 with King George 1st.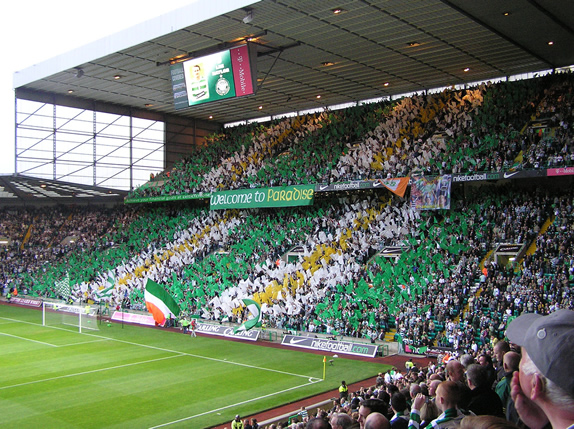 Celtic play there home games at Parkhead Stadium which holds 60,000.
Celtic Soccer Crew attack a Dundee pub
Celtic Casuals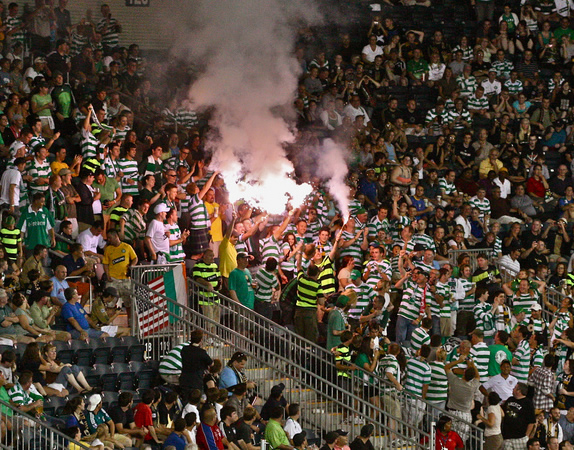 Further Viewing:
BBC Hooligans - Scotland's Secret Shame - Full video
(Celtic V Rangers)
Real Football Factories Scotland - Full video
External:
Celtic and Russian Fans Clash In Glasgow - News of the World
(August 2009) Celtic v Dinamo Moscow